Assalamualaikum peeps!
Setelah bergiat terkiat memula blogging kembali..Nad baru perasan kena tag di blog Adik Nia di
SINI
Sesiapa belum join Bloglist baru Nad boleh tengok entry
Miss Nadya : Bloglist Mac & April 2012
1. Real name: Nor Nadiah Abdol Karim
2. Nickname(s): Nad , Pendek , Nadya, Nadiah, Gemuk, Ratu Typo
3. Zodiac Sign: Aries
4. Male or female: Mak Nyah kot, eh eh bukan.. saya Perempuan aka Female
5.Elementary School: S.K Triang 2 Pahang
6. High School: SMK Bandar Kerayong, SMK Triang 3. Semua di Pahang
7. College: Information Technology Training Centre, Alam Megah, Shah Alam 07'
8. Hair color: Black & Brown. Kawan selalu tegur sebab rambut macam diwarnakan. Tapi tidak.
9. Tall or short: Short. 151 cm
10 . Relationship Status : Single & Available coz im
#TJsingle
11. Sweats or Jeans: Err...apa eh? Jeans prissilly
12. Phone or Camera: Both coz my phone have camera..ahaks~!
13. Health freak: Broken Heart like
Nia Lidia
lalalala...
14. Orange or Apple: Grape!
15. Do you have a crush on someone?: Yes
16. Eat or Drink: Im thinking Drinking now...
17. Piercings: Hujan sekarang.. T_T
18. Pepsi or Coke: Mirinda Strawberry..:D
HAVE YOU EVER?
19. Been in an airplane: No
20. Been in a relationship: Yes for last month
21. Been in a car accident: Yes
22. Been in prison?:
Yes.
NO im NOT
FIRSTS?
23. First piercing: Last Nite
24. First best friend:
Dieann Love
25. First award: Puteri Cinderella *masa tadika..*
26. First crush: Err Irjie . Yup,his name still in my mind T_T
27. First word: Tak ada. T_T
LAST?
28. Last beverage : Mineral Water
29. Last person you talked to in person: Mak & Abah
30. Last person you texted: My BFF, tu pon semalam. Xde BF xde lah textting.. T_T
31. Last person you watched a movie with: kawan-kawan masa
Program Rakan Muda Inovasi 2011
.Tiket panjang berjela masa tu taw.
32. Last food you ate: Keropok Lekor. Sekarang nak pergi makan.
33. Last movie you watched: Azura 2012 & Hantu Dalam Botol Kicap
34. Last song you listened to:
SESAAT KAU DATANG by RAMLAH RAM ft. SLEEQ
35. Last thing you bought: Maxis Top Up RM30 at 7-Eleven . Tak top up pon beli top up banyak ..hish -.-''
36. Last person you hugged: My Mom, sebab Nad akan peluk mak before keluar kerja.
FAVOURITES :
37. Food: Nasi Goreng
38. Drink: Kopi Kapal Api, Hot Chocolate, Latte from Startbucks
39.Cartoon : Detective Conan
40. Flower: Pink Roses
41. Animal :
My lovely Cat
&
My Lovely Sugar Glider
42. Colors: Pink, Black, White
43. Movies: Surrogates, Last Nite
44. Subjects: Mathematic
HAVE YOU EVER:
(Put an X in the brackets if yes)
45.[ X ]fell in love with someone.
46.[ ]celebrated Halloween. << macam pernah tapi lupa
47.[ X ]had your heart broken.
48.[ X ]went over the minutes/texts on your cell phone.
49.[ X ] turned someone down
50.[ X ]Broke someone's heart
Category :
Segmen
Blogger pilihan entry hari ini::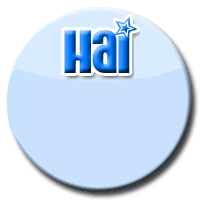 Jom masuk blog biru ini macam awan Nano..Click banner for more info..:)
Ads Here? Click Here..:)
<--- Click Nang kalau suka entry Nad..:)