Assalamualaikum peeps
Seperti sedia maklum. Ada beberapa hari istimewa di bulan 4 ni..:)
7 April 2012 genap blog ni setahun..
15 April 2012 Birthday Nad yang ke-24. Alahai terasa tua sesangat pulak..
29 April Nad nak kahwin dah..haha.. << TIPU
Dashboard Blogger pon dah lain.
Bila blog dan tuan blog dah makin besar macam ni. Macam-macam kena fikirkan. Haish, dengan lama tak update blog seperti entry
Rugi kalau tak update..
Dashboard lama :
Setelah bertukar ::
Ada masa 30 hari je tau kalau korang tukar. Lepas tu kalau korang minat dengan design baru ni. Dashboard lama akan di delete.
Jadi Nad rasa macam tak sesuai nak pakai design baru ni. Jadi Nad kekalkan balik Yang lama..:)
Category ::
Blogger
Blog Pilihan Entry Ini ::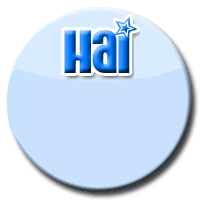 Berminat dengan lukisan Vector? Tempahan Vectro dari Che Azza di buka. Click banner for more info..:)
P/S :: Ads Here And Enjoy To Get Review Your Blogshop? Click >> HERE << For More Details From Me ! Sementara Ruang Iklan Masih Di Buka..
<--- Click Nang kalau suka entry Nad..:)