Assalamualaikum peeps!
Amboi, sebab lelaki ni kacak je terus tengok Iklan dari Gas PETRONAS tu..
Sekarang Gas PETRONAS dah ada sistem baru iaitu bila kita Call #1300888GAS (427) untuk dapatkan Gas PETRONAS. Delivery betol-betol depan pintu rumah..
Kalau duduk bandar boleh la kot. Kalau duduk kampuing macam Nad? Macam la dia nak hantar kan?
Nad tengok video kat bawah ni tadi, tetiba terpikat mamat yang hantar Gas tu..tipu semata-mata..:D
♥♥♥♥
♥♥♥
♥♥
♥
♥
♥♥
♥♥♥
♥♥♥♥
Category::
Kithcen
Blog Pilihan Entry Ini ::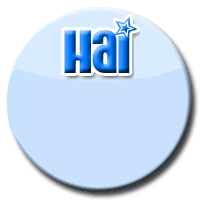 Berminat dengan lukisan Vector? Tempahan Vector dari
Che Azza
masih di buka. Click banner for more info..:)
P/S :: Ads Here And Enjoy To Get Review Your Blogshop? Click >>
HERE
<< For More Details From Me ! Sementara Ruang Iklan Masih Di Buka..
<--- Click Nang kalau suka entry Nad..:)