Assalamualaikum peeps!!
Sapa tak cair tengok Macaron Pink nih? Nak pulak tambah dengan Red Velvet Cupcake.. Bisa cair tekak ini adeh..
Harga sebenar RM60 tapi promotion RM30
Boleh buat hadiah perkahwinan kot sebab dia bungkus macam dalam gambar di bawah..
Korang akan dapat
Red Velvet Cupcakes (10pcs)
Macarons (6pcs)
Salted Caramel
Belgian Chocolate
Sebab Nad nak beli?
Di bungkus dalam kotak dan di ikat dengan riben merah.
Dibuat dengan bahan-bahan yang segar.
Sangat baik untuk Valentine's Day tapi Nad nak beli untuk makan sendiri..
Syarat Pembelian ::
Redemption Period: 8 February 2012 - 14 February 2012
Unlimited Purchase & Redemption per person
Flavors are fixed
Redemption by pick-up only
Reservations must be made at least 2 days before pick up
Maximum orders for one day is 20 boxes only, so make your reservations early to avoid disappointment
To redeem, call Chokopopz at +6017 201 6936 or email chokopopz29@gmail.com with your Name, Contact Number, Voucher Code, Voucher in Attachment, and Date & Time of Pick Up
Subject of email should be "MilkADeal - Chokopopz"
Redemption Hours: Monday - Sunday (10am - 7pm)
How to redeem this deal:
1) Buy this voucher
2) Get your voucher in your account ie "My Vouchers" at MilkADeal
3) Call or email Chokopopz to make your reservation
4) Present your vouchers when redeeming
5) Enjoy!
Category:
Food & Beverage
Blogger Pilihan Entry Ini ::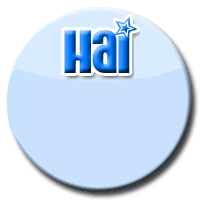 Nak masuk blogger pilihan entry jugak??
Boleh tengok entry di
Sini